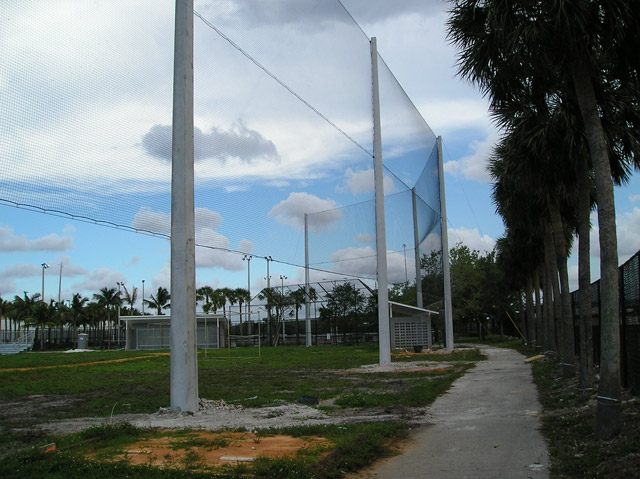 01 Feb

Sports Complex Netting, Barbara Goleman High School Miami

Barbara Goleman High School in Miami, Florida, hosts a Sports Complex that is right next to a 6-lane highway. Golf Range Netting's crews installed state-of-the-art sports netting system with concrete poles for this structure. These poles are spun concrete and they have a very clean appearance. We installed baseball netting with 310lbs breaking strength. This particular site is one of our favorites mainly due to how it looks and because of the fact that we used less poles to optimize aesthetics.

Barbara Goleman Senior High School strives to produce a collaborative learning environment for students, faculty, staff, and community. In terms of athletics, they feature programs from soccer and baseball to golf, badminton, and bowling.