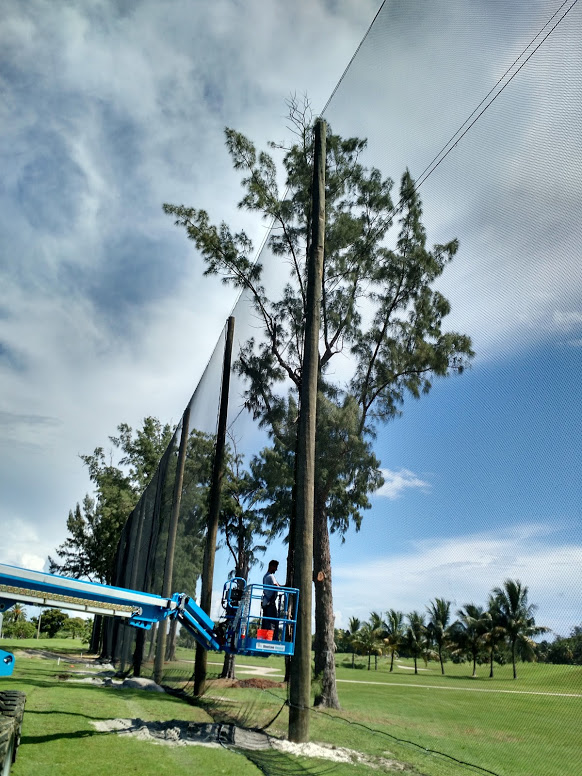 04 Feb

Retractable Golf Course Netting w/ Skirt, Miami Beach Golf Club

While the golf course itself has been in existence for almost a century, it hasn't always looked the same.In 2002, it was completely revamped and redesigned by the famous Arthur Hills, one of the best golf course designers in the nation. Since then, this golf course has received numerous accolades, such as being named one of the "Top 25" golf fields in the world.

Here, we installed our custom golf netting system, with retractable netting panels and our innovative 3′ skirt system, making the netting trouble free for the groundskeeper. With our proprietary system, you can retract your netting for insurance, weather and storms, or just because you want to. The skirt systems allow your groundskeeper to mow, trim, and tend to the landscape around your netting system without damaging it.