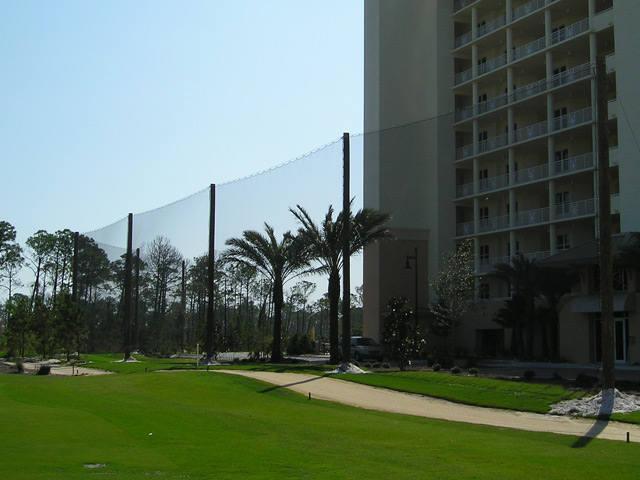 03 Feb

Protective Golf Barrier Netting, Lost Key, Pensacola FL

Completed back in 2007, we installed protective barrier netting supported by wood poles at Lost Key in Pensacola, FL. The poles and netting were used to protect the surrounding buildings and parking lot. The wood poles stand 40′ tall, and we used about 9,000 square feet of our barrier netting. Our work is looking good in the Florida sun over in Pensacola.

Lost Key is a great place for those whose lives are dedicated to golf. Their golf course is located in a particularly scenic area right near the beach. It boasts the honor of being the very first golf course in Florida to be certified Audubon International Silver Signature Sanctuary. People of all skill levels are welcome to play here.