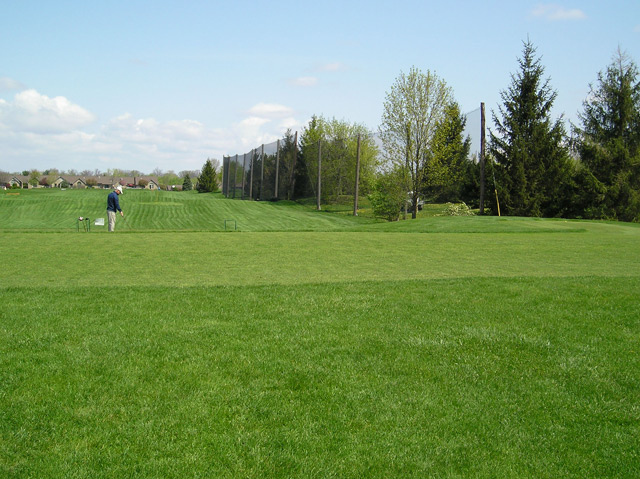 03 Feb

Polyester Barrier Netting With Skirt System, Players Club Golf Course

At the Players Club at Woodland Trails, Golf Range Netting installed 50′ above grade wood poles along with polyester barrier netting custom-sewn with a 3/8″ rope border. Also installed with the barrier netting was our 3′ skirt system, which is virtually maintenance-free for the groundskeeper.

The Players Club is located in Yorktown, Indiana, and their 18-hole golf course has been named "the best track in central Indiana." They boast affordable and competitive rates that result in customers returning frequently to play more golf.