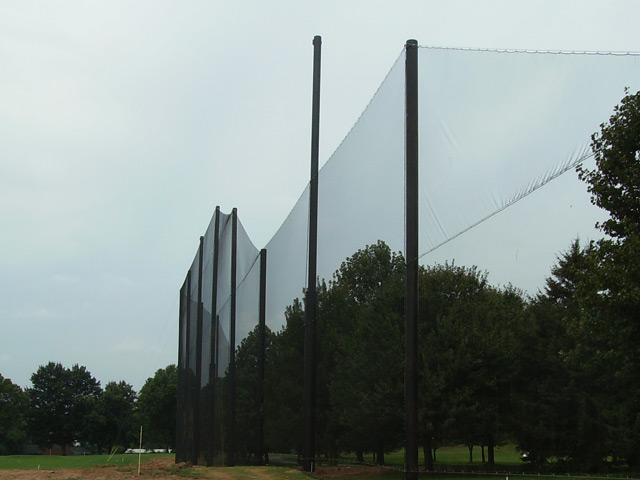 29 Jan

Golf Course Netting, Galloping Hills Golf Course, NJ

Golf Range Netting installed this steel pole structure back in 2010. We installed roughly 114,000 sq ft of our custom designed barrier netting for this golf course. This particular structure has a total of twenty-two steel poles angling up to 90′ high. Our barrier netting looks almost invisible at Galloping Hills Golf Course.

Located in Kenilworth, New Jersey, the Galloping Hills Golf Course is suitable for golf players of any skill level. With natural terrain consisting of valleys and hills, this course may be one of the most challenging courses in the Kenilworth and Union area–but it is a beautiful one that has recently been renovated to industry standards.