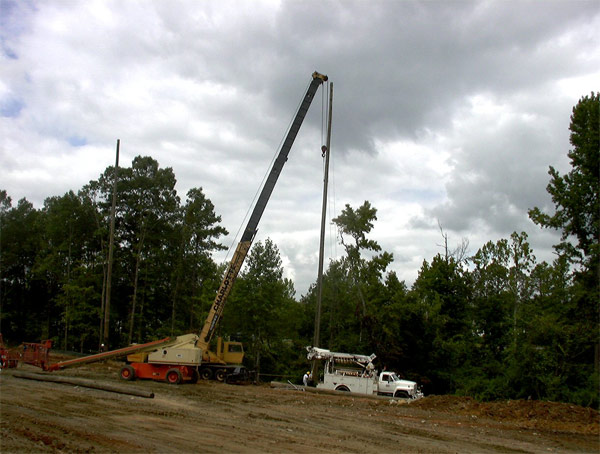 03 Feb

Golf Course Barrier Netting, Matthews Golf Center, NC

This project is almost an "oldie". Over 12 years ago Golf Range Netting worked on the golf course at Matthews Golf Center in North Carolina. The structure at Matthews Golf Center was a wood pole structure. We installed 73′ wooden poles at this particular golf course.

What's a Golf Course without netting? Our company also installed over 68,000 square feet of our custom designed and fabricated barrier netting. The netting alongside the wood poles is practically invisible. For an 12 year old, plus structure, things are holding up great at Matthews Golf Center.