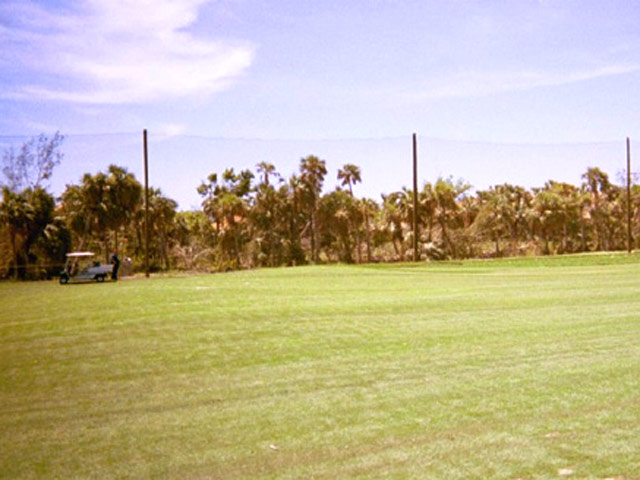 03 Feb

Golf Barrier Netting, The Sanctuary Golf Club, Sanibel FL

As you can see in these before and after pictures of the 50′ above grade wood poles structure we installed, our expertise in the industry speaks for itself. Hurricane Charley went through Sanibel Island in 2004 and basically wiped everything out and around our structure at The Sanctuary Golf Club. The wood poles with our above grade anchor system were able to handle the 120 mph winds with our barrier netting still intact. Please look at our educational page to see how we are able to stand behind our product and why you should call Golf Range Netting.

The Sanctuary Golf Club is located in Sanibel, Florida. The place doubles as a golf course and a wildlife refuge. A golf course in the middle of a nature sanctuary? Visitors know that this alone will provide a unique and enjoyable experience. The Sanctuary is also Audubon International certified, a five-star private club, and one of GolfWorld's 100 best golf shops of 2011.