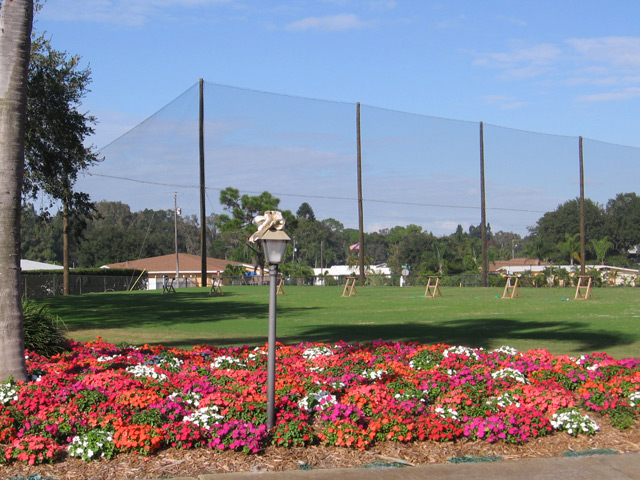 03 Feb

Golf Barrier Netting Application, Sara Bay Country Club

Here, we installed 50′ above grade wood poles and barrier netting. The netting application was tiered up from a 30′ pole to the 50′. This is cost effective and it gives the range a cleaner look, rather than clutter from a large amount of wood poles. We installed the 3′ skirt system for optimal maintenance.

Sara Bay Golf Club is a city-owned course located in Sarasota, Florida. They are a private golf club whose course was designed by Donald Ross. With a smaller number of members, the golf club can focus more time and attention on providing individuals services and experiences that are unique as well as available facilities and play at a comfortable pace.