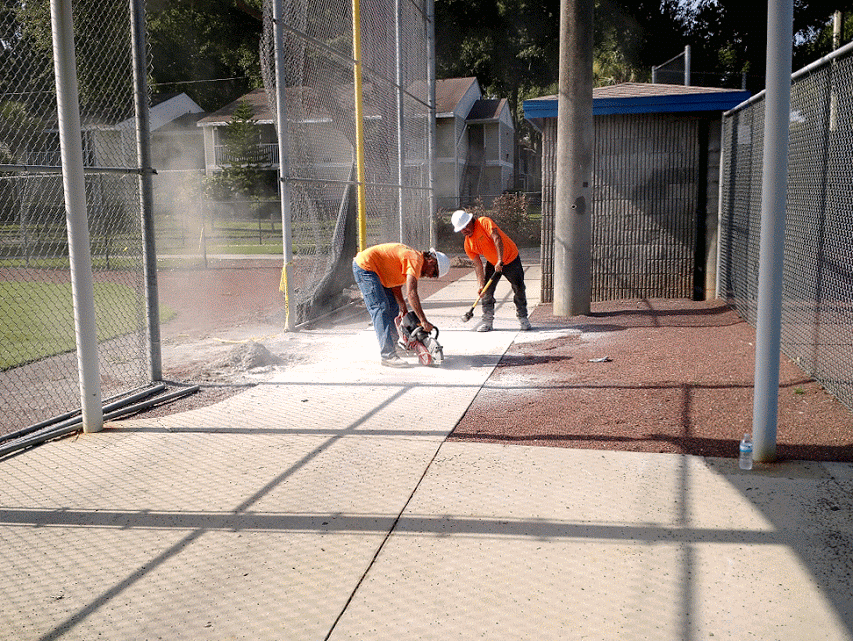 27 Feb

Custom Baseball Netting Design & Install, Eastmonte Park FL

This baseball netting design was created for the city of Altamonte Springs, Eastmonte Park. Before installing the netting panels, we installed two portioned concrete poles and steel poles. The concrete poles were 70 feet above grade, and the steel poles were 40 feet above grade at two separate fields. These structures were installed the end of August 2015.


At Eastmonte Park, you can enjoy sporting activities–such as baseball racquetball, and tennis–and you can reserve the civic center for receptions, banquets, and more!
Eastmonte Park Features:
3 Picnic Pavilions
4 Indoor – Air-Conditioned Handball / Racquetball Courts
5 Lighted Baseball Fields
Batting Cages and Pitching Lanes
Handicap Accessible Playground Area
Lighted Tennis Court