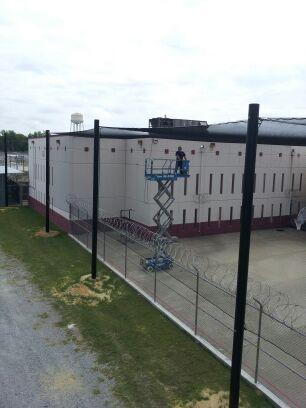 03 Feb

Courtyard Barrier Netting for Wheeler Correctional Facility, GA

Golf Range Netting knows no boundaries when it comes to barrier netting installation. At Wheeler Correctional Facility, we installed 30' Steel poles along with our custom barrier netting, to enclose the courtyard. There are some photos below, you will see our crew installing the rooftop portion of the netting system.

The Wheeler Correctional Facility is located in Alamo, Georgia. It was presented with two distinguished accreditation awards-ACA Accreditation and Medical Association of Georgia (MAG) Accreditation–for a number of years.