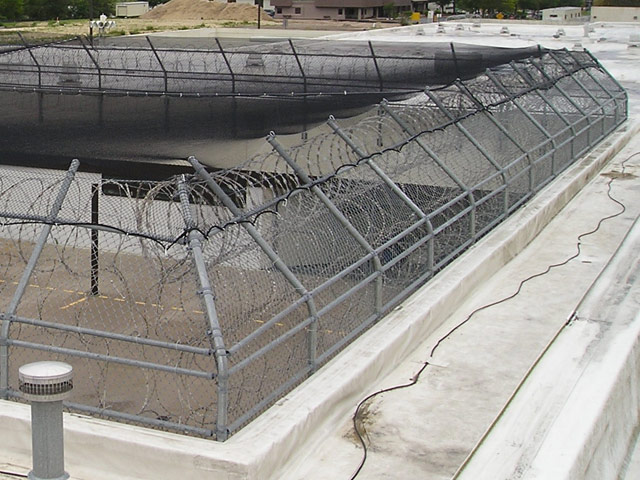 01 Feb

Contraband Barrier Netting System, Pasco County Jail FL

Golf Range Netting knows no boundaries when it comes to barrier netting installation, and this call came from one of our local County Sheriff's Offices. The Pasco County Jail system had a problem with contraband coming in the court yard of the inmates recreational area. We were able to install contraband barrier netting with cross galvanized cables to sew the barrier netting into the barbed wire. This contraband netting enclosure keeps any contraband from coming into their recreational court yard from the outside.

Accomplices from the outside cannot throw, fly, drop, or shoot any contraband into this courtyard, thanks to this netting system.