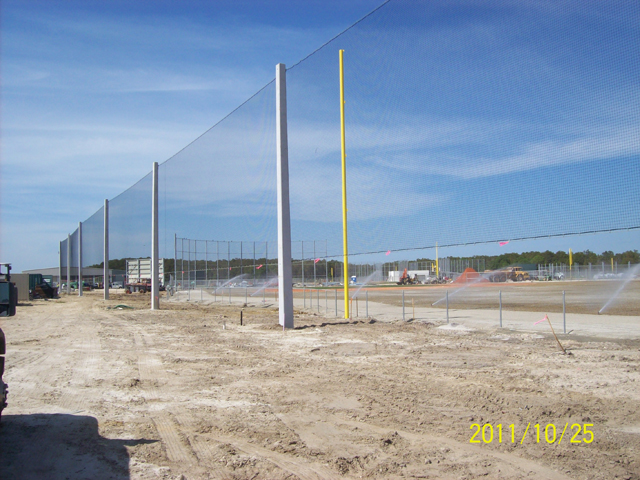 29 Jan

MLB Baseball Netting, Boston Red Sox Training Facility

Designing and installing the baseball netting for the Boston Red Sox Training Facility, is without a doubt one of our favorite projects. This project was back at the end of 2011. We designed and installed baseball netting, and 10 concrete poles, 40 feet above grade. The custom baseball netting used, is practically invisible and maintenance-free – aesthetically pleasing and durable netting to keep spectators and property safe.

The Boston Red Sox training facility is located in Fort Myers, Florida. It's a huge facility that includes the renowned JetBlue Park, six practice fields, and more. This facility is often used for spring training. As one can imagine, there are always plenty of Major League games played here.