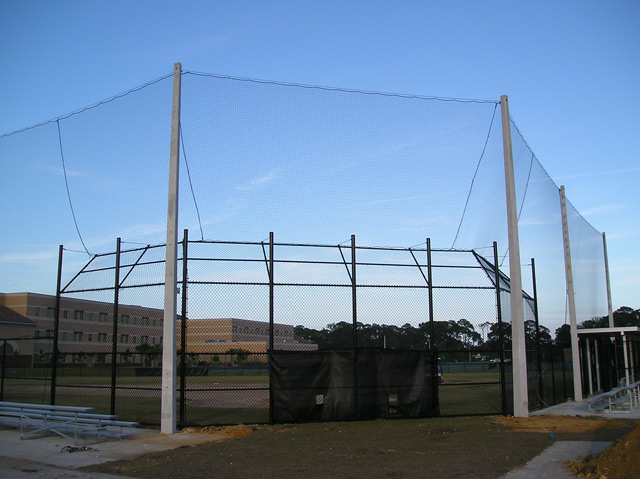 02 Feb

Baseball Field & Backstop Netting, Mainland HS, Daytona Beach FL

This is smaller baseball barrier netting install at Mainland High School in Daytona Beach, FL. Here we installed 40′ concrete poles to support the baseball netting, as well as additional slanted backstop netting attached to the original chain fence backstop for increased spectator safety and ball retention.

Mainland High School is located in Daytona Beach, Florida. They strive to help their students become well-rounded adults by teaching them the importance of integrity, responsibility, and the love of learning. Their students may participate in such athletic activities as golf, baseball, and soccer.